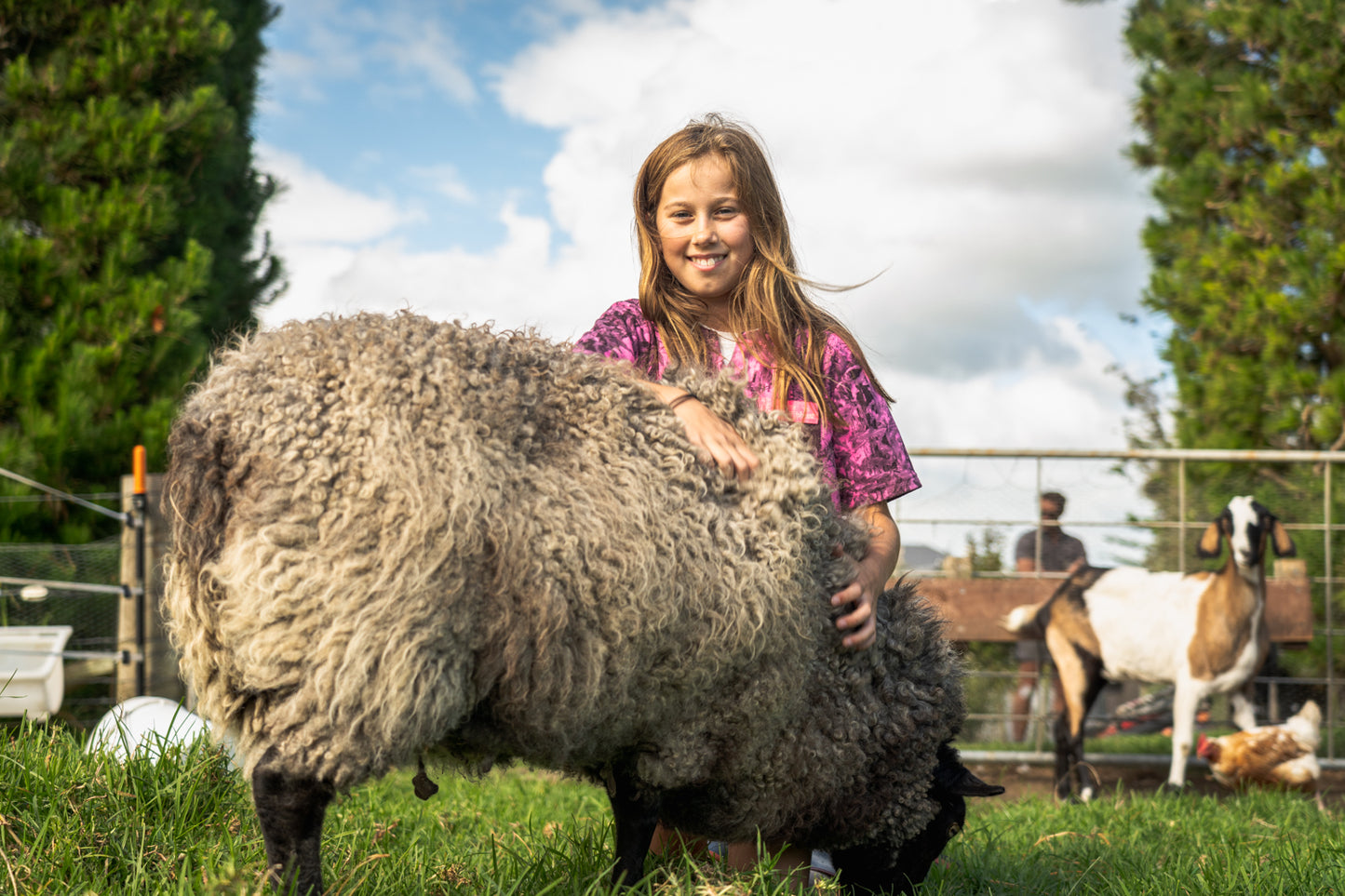 Everyone loves a holiday. July is a bit like the calm before the storm for us!  ​The ewes are heavily pregnant and are enjoying life before their lambs arrive.
George (our ram) was so busy enjoying his job that we had to force him to have his holiday too!
So at the moment it's just daily walks through the paddock, checking that the sheep are all happy. Some days it feels very much like being the pied piper with the line up of pets that follow me around!