Our Gotland Sheep Flock
Originating from an island just off the coast of Sweden, Gotland Sheep are thought to have been first bred by the Vikings centuries ago. The Norse warriors prized the sheep for their superior meat and super soft skins –just like we do today.

The first Gotland's were brought to New Zealand in the 1990s and their limited numbers here mean they are still classified as a rare breed.

On our family farm, in the heartland of Taranaki in provincial New Zealand, we started with just three sheep. Today we have grown our flock to about 100 – the small size means we still know each sheep by sight.

The animals that provide Three Sticks Gotland Sheepskins are born and raised on our farm, primarily for their meat. They live a happy life, being grass fed and naturally cared for in their beautiful pristine environment. Three Sticks loves the opportunity to create something beautiful out of what is essentially a bi-product – ensuring we are fully using this incredible natural resource and honouring the animals we love.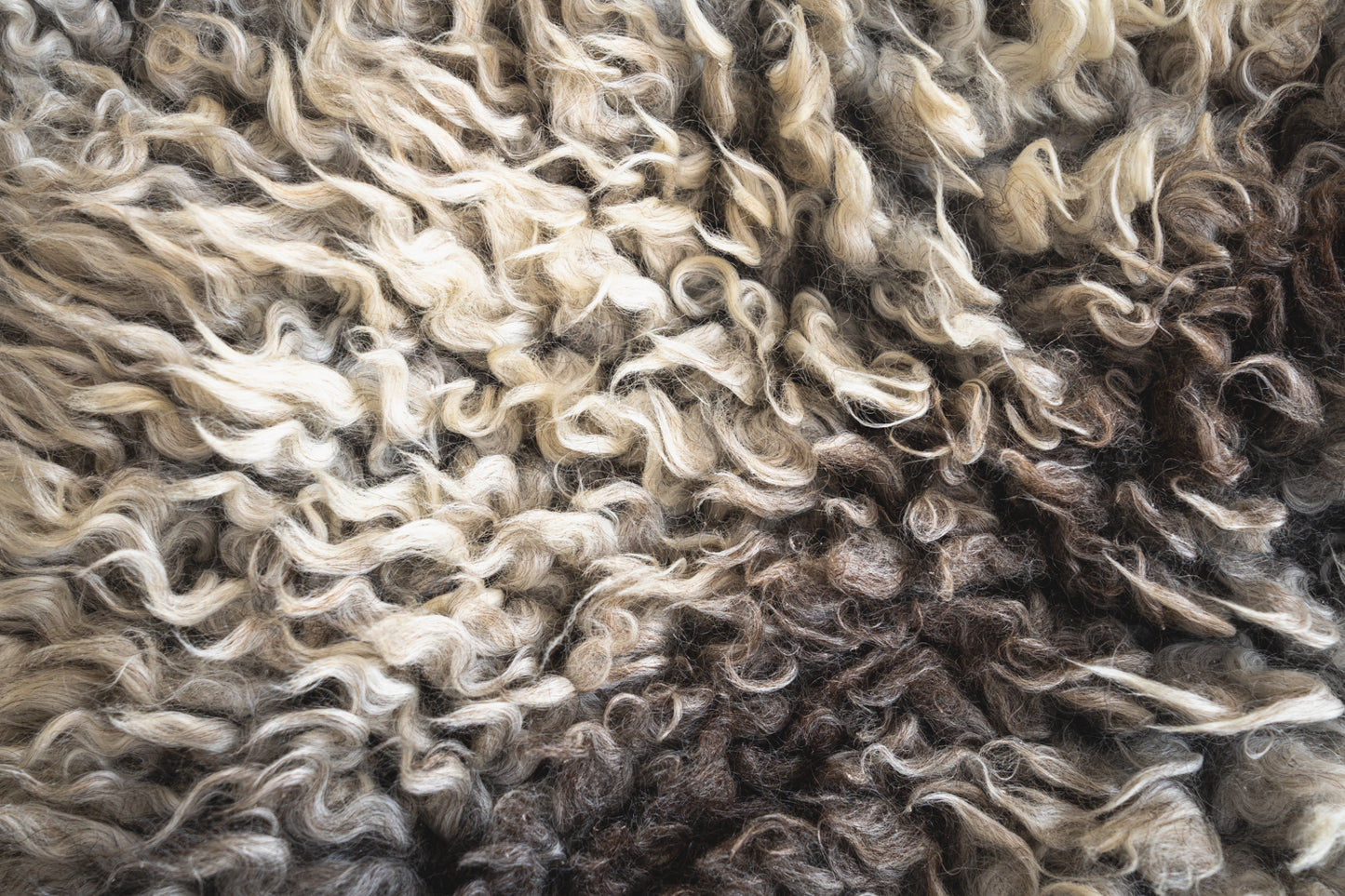 About Gotland Sheepskins
Three Sticks Gotland Sheepskins are the ultimate in luxury and introduce a gorgeous layer of texture, comfort and style to any home.
You'll notice the fleece's signature curl, luxurious weight, rich natural colourings and its super-soft texture and lustrous glow. These unique features set Three Sticks Gotland Sheepskins apart from standard sheep pelts. You can really see and feel the difference.
Each Three Sticks Gotland Sheepskin is 100 percent natural, undyed and completely unique. The colours range from a light, silvery white, through to a steely grey and then onto a deep midnight black. The wool itself varies in curl, length and colour. These luxurious pelts are the perfect way to add natural softness and warmth to any interior. They complement all styles ranging from contemporary design through to classical styling.
The benefits of our pure, natural wool products
• 100 percent natural, durable and long lasting
• Stain resistant (the waxy outer layer protects the fibres within)
• Non allergenic (naturally occurring lanolin repels water, dust and dirt)
• Naturally flame resistant
• A natural insulator (Gotland wool reacts to body temperature which in turn keeps you warm in winter and cool in summer)
• Sustainably produced and fully biodegradable.