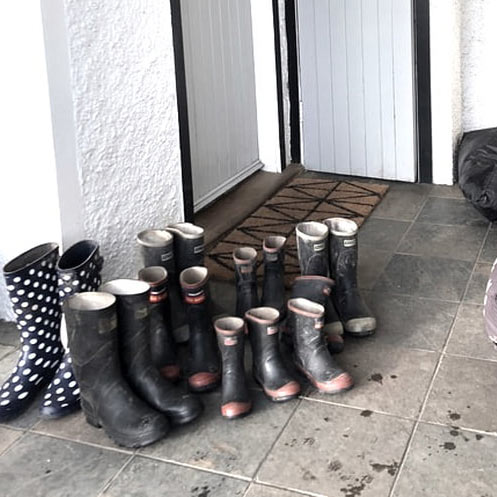 Over the long weekend, I was lucky enough to have my whole family to stay with us, and yes, my husband loves it too! I am one of four in my family, and we have eight kids between us all, and grandies to boot!  What fun, noise and mud!
These days, when life seems to go by like a speeding bullet, I really treasure the time to eat, drink, dance and laugh, with my brother and sisters.  Not to mention how amazing it is to see all the cuzzies go bush, armed with chips, a roll of toilet paper and their trusty dogs.
With so many hungry mouths to feed, cooking is a huge part of our time. This year on the menu the highlight was the herb crumbed lamb cutlets. The meat from our lambs is a very fine texture packed with lots of taste, but the best bit is seeing how much they are enjoyed!